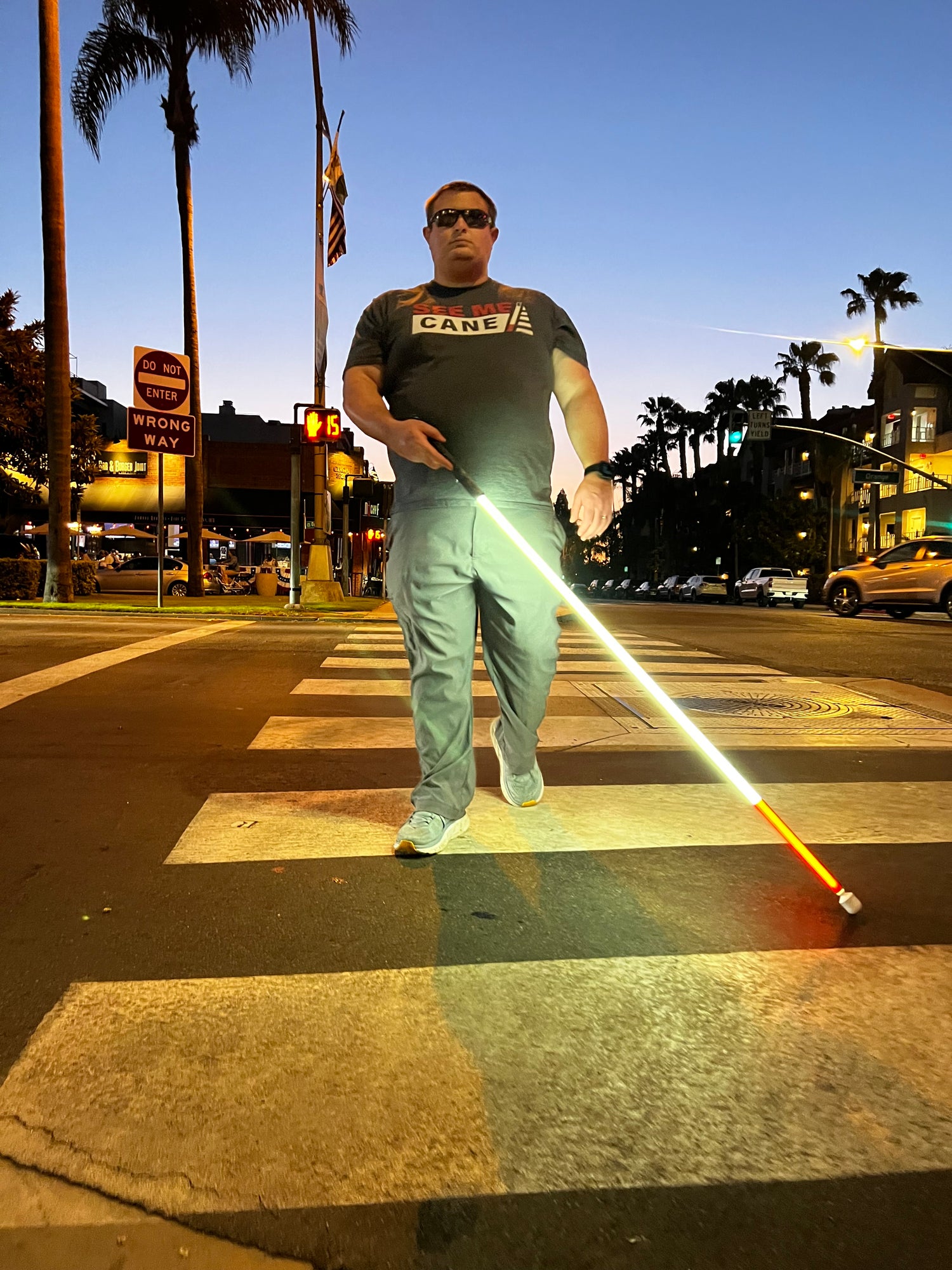 Help Us Make 1,000 Lighted Blind Canes
"Be a part of something truly transformative by donating to the See Me Cane campaign. We have already funded 110 canes, but our ultimate goal is to provide 1,000 lighted blind canes to visually challenged individuals. This solution will bring us one step closer to achieving this goal and making a tangible difference in the lives of those who struggle with vision loss every day. Your donation will provide an essential tool for independence, mobility, and safety. Together, we can empower the visually challenged community to live their lives to the fullest. Donate now and help us reach our goal of 1,000 See Me Canes by the end of the year!
Support Here
What is the See Me Cane?
The See Me Cane is a lighted blind cane (traditionally called the white cane).  The See Me Cane provides a new level in safe navigation for the blind.  The bright internal light within the See Me Cane makes the user more visible in low-light conditions. The unique See Me Cane feels like a normal blind cane, but as the user sweeps and taps the lighted See Me Cane, it makes a great light show, drawing people's attention to the cane and to its visually impaired user.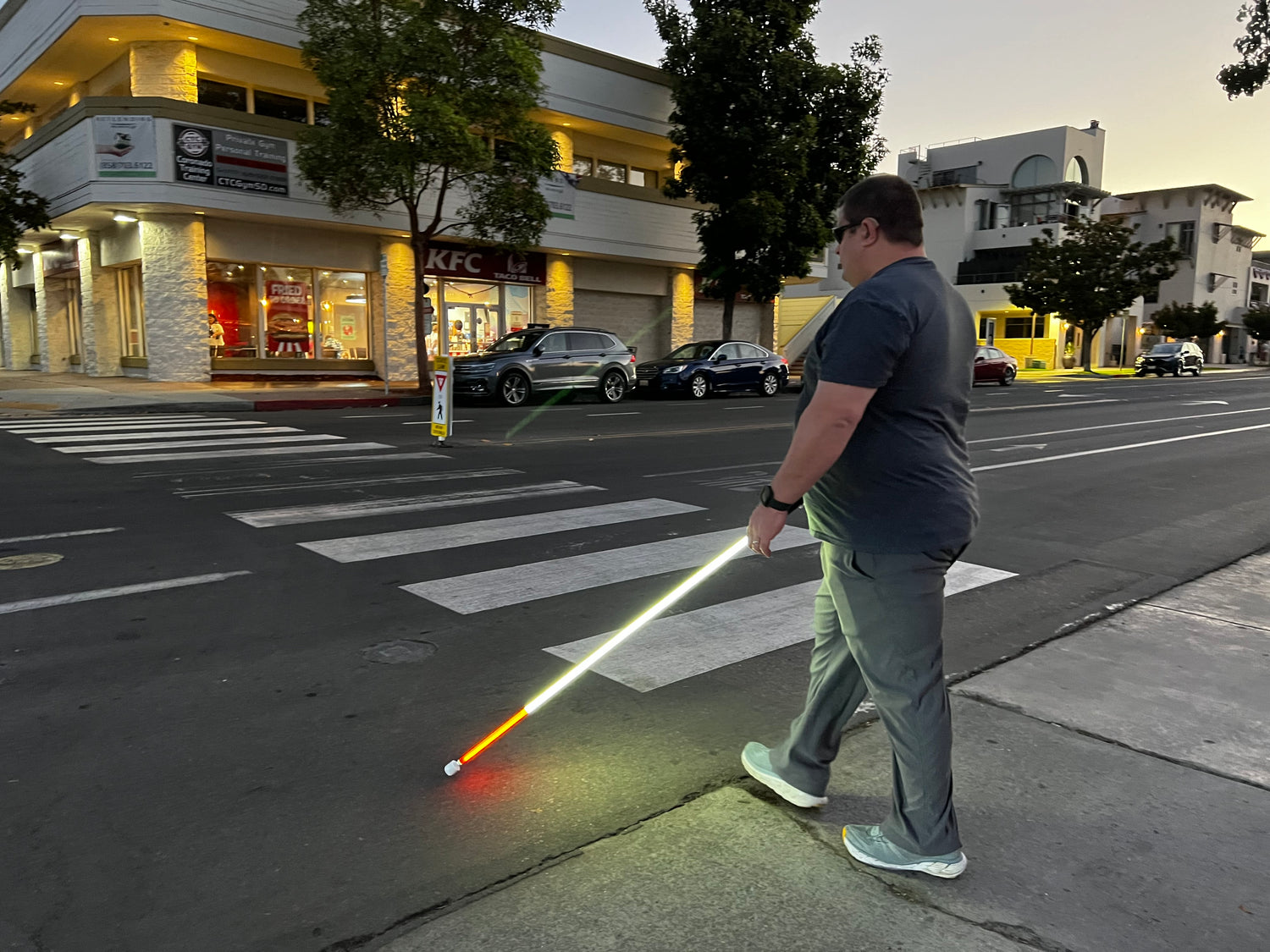 How Does It Work?
The See Me Cane is a simple but powerful blind cane. It comes in different sizes (from 2 feet to 6 1/2 feet). Running on a rechargeable battery, this LED lighted cane can be seen by nighttime drivers up to 100 yards away. The handle has two buttons: one for the on/off function and another that causes the cane to vibrate letting the user know its on/off status. 
How safe is a regular blind cane?
Share the See Me Cane Project